The Velop Whole-Home Wi-Fi System is a collection of identical routers that work together to behave as a single virtual device, blanketing your home in fast and strong Wi-Fi coverage without the usual degradation in speed provided by traditional range extenders. They connect to each other wirelessly over dedicated channels, or can be connected via wire, distributing Wi-Fi radios and Ethernet ports around your home where you need them.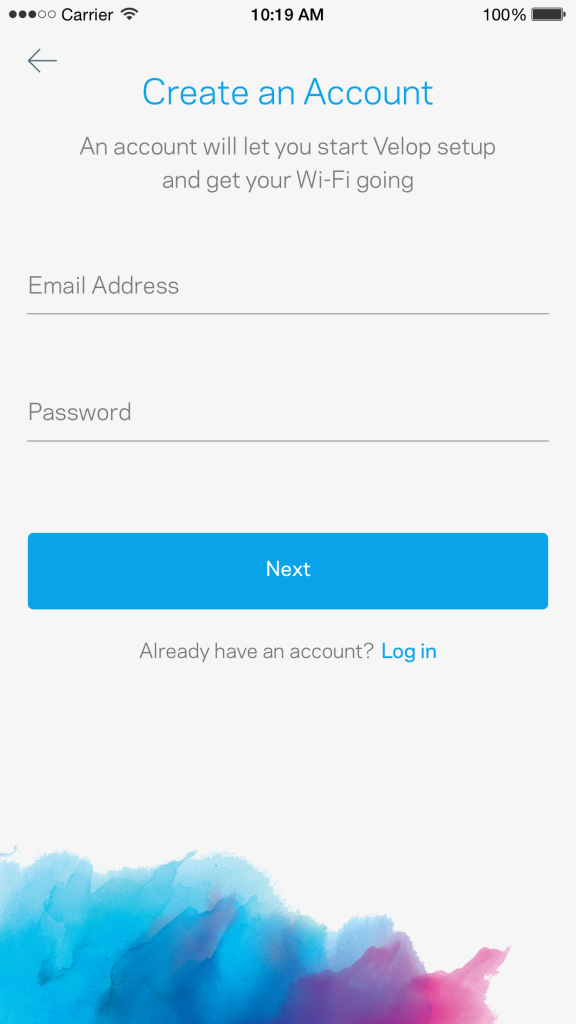 One Velop node is a very nice Wi-Fi router, and two or three will provide excellent range and speed for larger homes. To make setting up this multi-unit system as straightforward as possible we devised an app-based routine that detects available nodes and offers them to the user, walks them through the minimal wiring tasks necessary, detects their Internet settings, assists with the placement of nodes, and shows their network growing as they succeed in setting up each node in turn.
The industrial design is a strong counterpoint to traditional "dead bug" networking products, incorporating 360° design, thoughtful cable management, and a simple yet informative single LED indicator. This makes for a product that people don't feel they need to hide behind furniture or in a closet. The tall narrow shape has a small footprint, yet elevates internal antennas for the best possible wireless performance.
My role: Software and firmware product owner, and leader of the UX, UI, Industrial Design, and Mechanical Engineering teams. Determined core experiential attributes of product, and served as Scrum product owner on multiple blended teams simultaneously. Developed software roadmap and co-developed hardware roadmap.
Lessons learned: Mixed product ownership is tricky, made less so when the co-owners have distinct areas of focus yet conspire to make a very nice product together. In volleyball one is often told to "improve the ball," to make the job of those around you at least slightly easier with each touch. If co-owners do this they can make a fine thing, indeed.