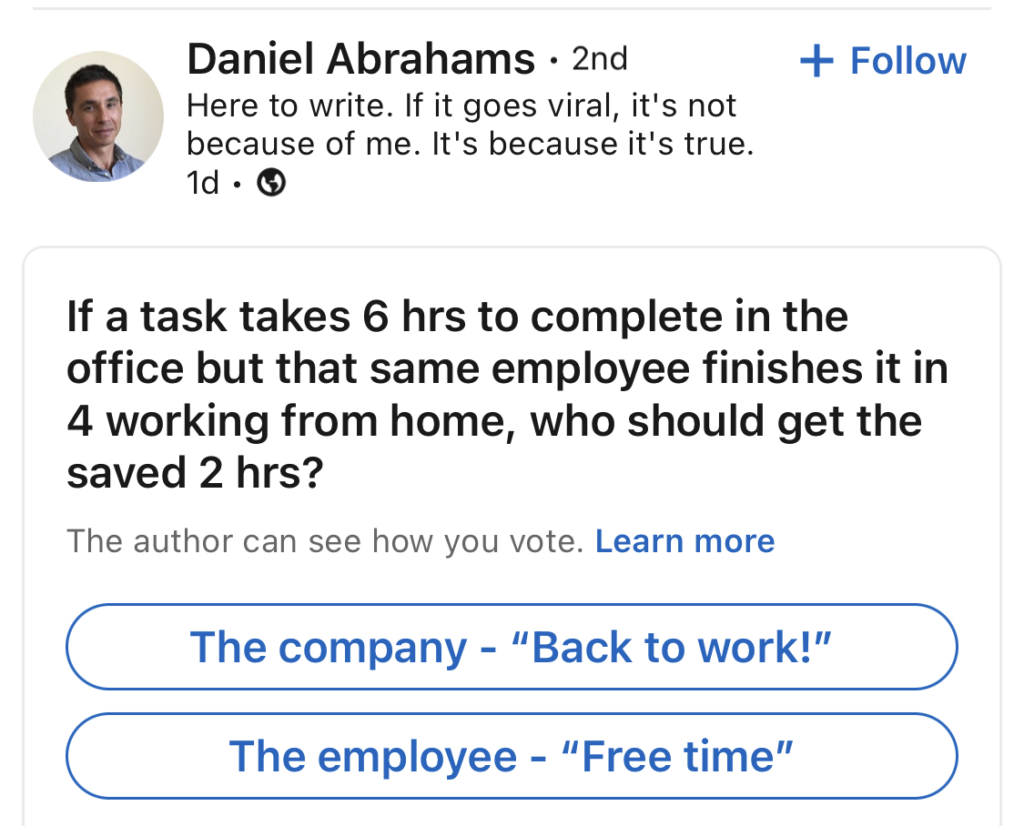 I don't like either of these options. Of course, the employee in me wants to be rewarded for producing efficiently, and the manager in me wants to take advantage of that efficiency to improve the business overall; this is the simple conflict that the question hinges on. But Daniel's question and its two options miss the mark entirely because they assume that the employee is being paid either for their time, i.e. selling hours, or by the task or piece, i.e. selling some number of completions of a well-defined task.
This is not how I want to arrange my work or the work of the people I support. I am not paying them for their time, and I am not paying them by the piece. And I can't really; as knowledge workers
our work is not so well-defined as to be sensibly thought of as piecework, and
our time is not a good unto itself, rather it is the way we apply that time that produces results that are valuable.
Knowledge workers negotiate and accept anticipated results they are to participate in producing, and then act largely as they see fit to do so. They are paid a salary and evaluated based on their contribution to these results. It's hard to do a good job without some amount of continuous improvement, as we are learning as we go, and a valued contributor will find ways to do a little better than last time.
That improvement has a few rewards:
it produces a sense of accomplishment,
it creates success for the team and organization, and
it makes the job easier over time,
it frees up some effort to work on more interesting things,

it makes space for the employee to make decisions about balancing their ambition and their need for rest.
In the ideal case, all five of these rewards are produced.