2013 IDEA Finalist, 2013 Silver UX Award
Wemo is a family of intelligent products for the home that allow you to control and see the status of switches, lights, and other devices, via your phone, from anywhere. We started with a plug-in switch module and a motion sensor, then quickly expanded to a power-measuring switch (Wemo Insight), a light switch, various LED lighting products, a heater, humidifier, and slow-cooker, and recently a dimmer. A smaller version of the original switch module, dubbed Wemo Mini, launched at the beginning of 2017.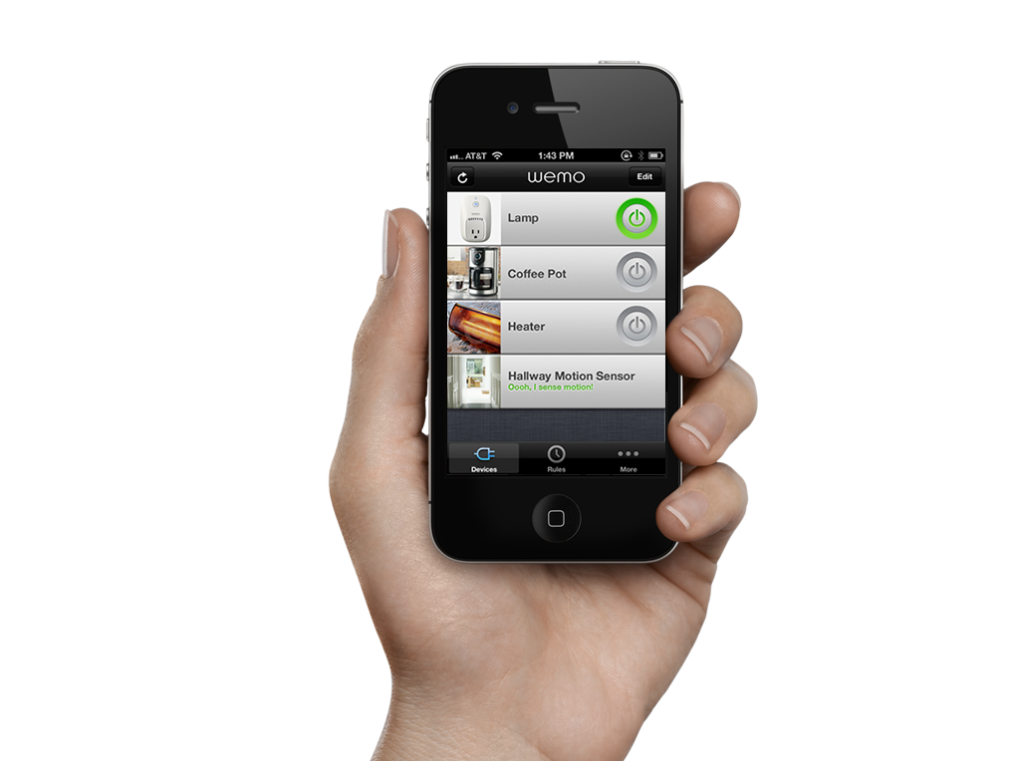 My role: Made formative experience sketches for the product line that continue to govern the way the system operates, for better or worse. Formed the UX team with select members of my design staff and lead them into designing in a semi-Agile process in order to better integrate with the rapidly-forming software and cloud teams. Groomed one of their number to be the eventual UX manager for Wemo as a reorganization approached so I could turn my attention to rescuing the design and interactive components of the Linksys division.
Lessons learned: You must be clear what the core of your product is, lest you dilute your message in your eagerness to expand the product line. Inappropriate product partners make for messy divorces and disappointed children/employees. People notice if you fail to refresh visually, even as functionality continues to expand.